Contact
Please feel free to contact me at any time. You can call my personal voicemail at (720) 310-2505 or email me directly at info@ColoradoCounseling.com. I will try to return all messages within 24 hours. Thank you.
If you are seeking directions to my offices in Denver and Boulder, you can click on the map links below.
Denver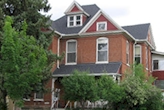 People House
3035 West 25th Avenue
Denver, CO (map)
People House is a personal growth center located near the corner of 25th and Federal in the Highlands section of Denver. You can use the parking lot directly in back of the building. If I am in-session, you are welcome to wait in the first-floor waiting area near the back of the building. Feel free to make yourself a cup of tea as well!
Boulder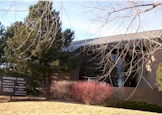 Arapahoe Park, Suite 105
4141 Arapahoe Avenue
Boulder, CO (map)
Arapahoe Park is near the northwest corner of Arapahoe Avenue and Foothills Parkway in Boulder. If you are entering Boulder from Rt. 36, take the Foothills parkway exit and follow it until you reach Arapahoe Avenue. Take a left on Arapahoe, and look for the first office building on your right. There is parking both on the east and west side of the ofice. I am on the first floor near the back of the building, in a suite shared with several other psychotherapists.